TEN BITS RANCH | COWBOY INN
Discover our amazing 500 acres of the Chihuahuan Desert. Some excellent ways to see the beautiful country are from the shade of your room porch, from your own ATV, sport bike or horse. After a day of enjoying the activities in the area, kick back and enjoy watching the stars come out over the Chisos Mountains that surround Ten Bits Ranch. We recommend that you bring binoculars or telescope to view our picturesque West Texas night sky.  If it's a cool evening, please feel free to enjoy the firepit located in the center of the town.
Guest Video: Thanks to our special guest, Tom for this amazing video!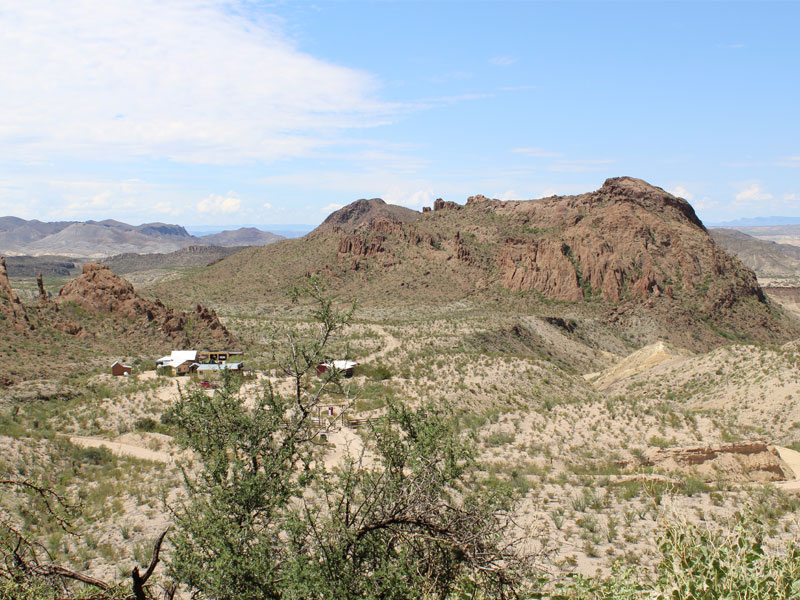 Discover the Beauty of Ten Bits Ranch
The view from above is unreal and even more beautiful as you discover every nook and cranny available within our 500+ acres. Whether in the Chisos Mountain (in the photo on the right) or within the Chihuahuan Desert (all around the ranch), our southwestern undisturbed landscape will leave you breathless.
Bring Your Own ATV
Have fun exploring the ranch by way of the North or South County roads. Every adventure is a new adventure with a mix of flat desert areas and mountainous regions.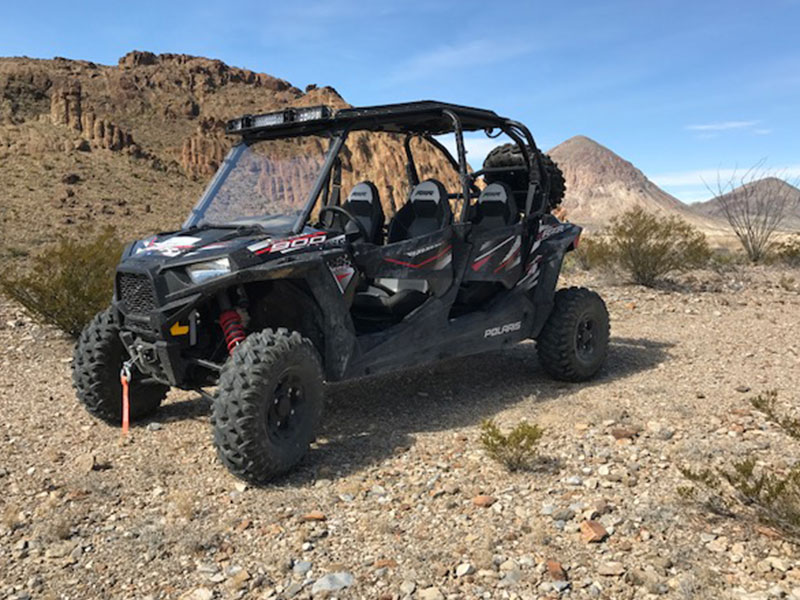 BYOB — Bring Your Own Bike!

If you enjoy seeing the Big Bend area on a two-wheeled sport bike, add Ten Bits Ranch to your destination list. The trails are perfect for those who enjoy the thrill of racing a bike through the dry southwestern tundra.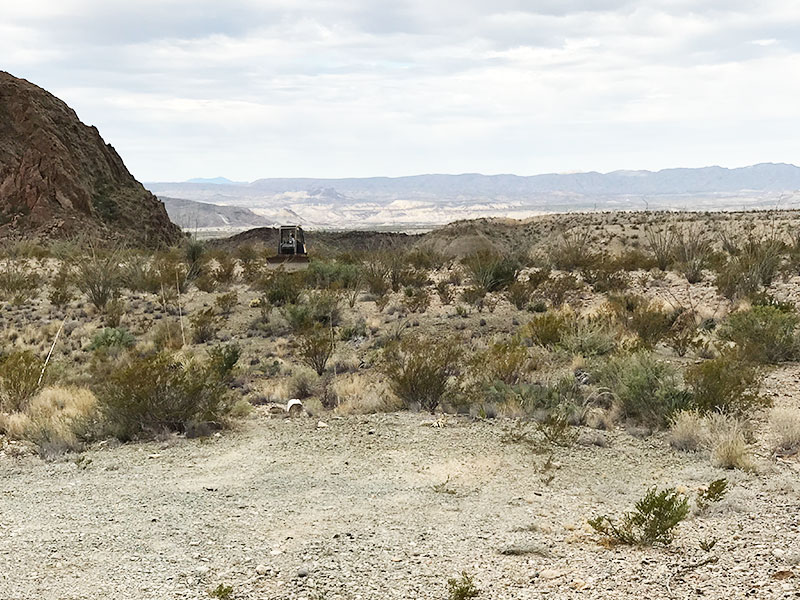 Don't forget your horse.

Your horse is welcome at Ten Bits Ranch too! We are perfectly equipped to host your horse with a shaded and fenced shelter. We also provide a round pen for your use. Please bring your own feed and bedding. Our nightly rate is $25/horse. Exploring our 500 acres on horse is an amazing treat!
Annie, get your gun… for the Shooting Range

Just follow North County Road to the right out of the ranch driveway to the Shooting Range. It's about one mile away on the right side of the road.  A shaded shooting bench and targets are provided for you at the range.  Just bring your own gun, ammo and safety equipment and enjoy the Shooting Range!